Resources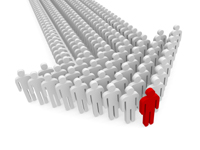 Archive:
Our Archive section is a rich collection of trade news from around the world, and articles, press releases published by BuyerXpo.com. Never miss out on any important trade news as BuyerXpo.com allows easy retrieval of the same.

Banner Exchange:
BuyerXpo.com provides a chance to exchange banners with other sites mutually benefiting both sides. Choose from available banners or seek customized banners for display.

Affiliate Programs:
An affiliate program of BuyerXpo.com offers a golden opportunity for individuals or companies to offer and sell our services to their clients. Encouraging mutual benefit for both parties, our affiliate programs give customers an enhanced choice of services at the same time.

Links to us:
BuyerXpo.com allows exchange of links with other websites generating traffic and search engine crawling. Links with relevant websites help build the Internet as well as the position of the website. Just add your web site link under the relevant category and accept our link as well for mutual benefit.

Newsletter:
BuyerXpo.com sends newsletters to its customers regularly updating them about new products, launches or important information regarding their account or services. This facility is subject to subscription by the user.

Online security:
The issue of security over Internet is a burning issue and there have been numerous tips on how to avoid it. BuyerXpo.com is concerned about the security of netizens and employs means for the same. For more, visit at

Trading tips:
Trading over the internet needs caution and hindsight as apart from the numerous benefits offered by it, it also poses a threat to safe transaction. BuyerXpo.com offers a few trading tips for the benefit of its users. To know them, please visit

B2B lead generation:
Lead generation is vital for the survival of any B2B entity. It keeps prospective business steadily flowing through the sales channel. BuyerXpo.com undertakes marketing and B2B lead generation under a research-based strategy aimed at initiating contacts which are sure to get sealed. We employ our resources and expertise to generate B2B leads on the basis of needs of the prospects. For better management, we categorize the prospects to fall under one of the following:
Prospect needs immediate services with definite budget and open to seal the transaction.
Prospect needs services but not definite about budget. They need persuasion.
Prospect has vendors but may give a chance to others as well. These are kept under consideration for future approach.
Prospect sure to give zero return on your investments and who should be categorically avoided.